<! float image right-->
Infrared Image Gallery 1

This area appears to be fine, but infrared detects missing insulation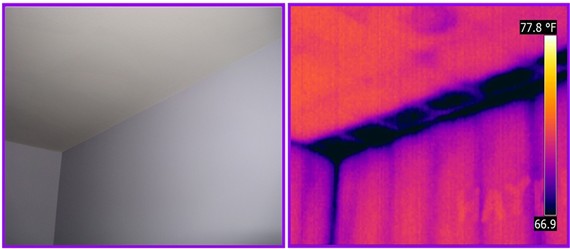 This wall appears fine, but my infrared camera detects settled insulation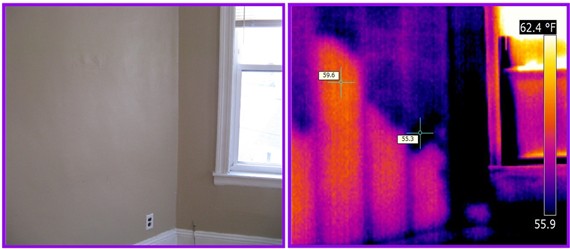 Thermal imaging detects cold air infiltrating the left portion of this wall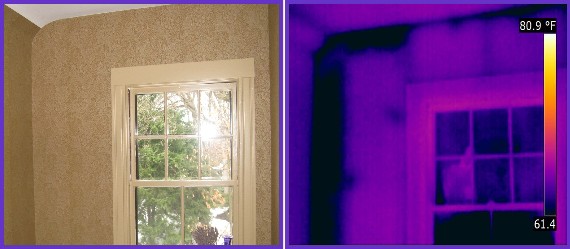 Visually, you see an open window, but infrared detects major heat loss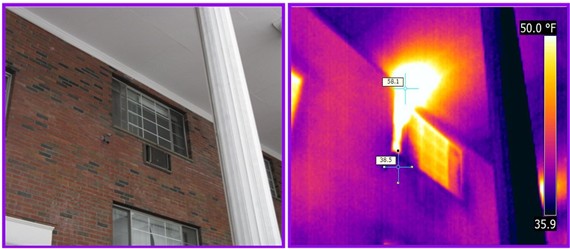 Infrared detects a major leak at radiant heating. System must be abandoned.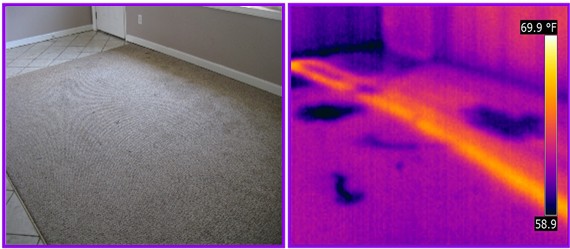 Infrared detects all sorts of inefficiencies at this gable (attic) ceiling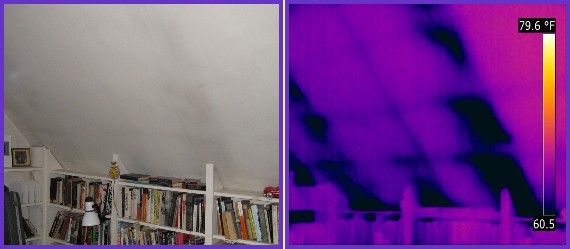 This wall appears fine, but thermal imaging detects missing insulation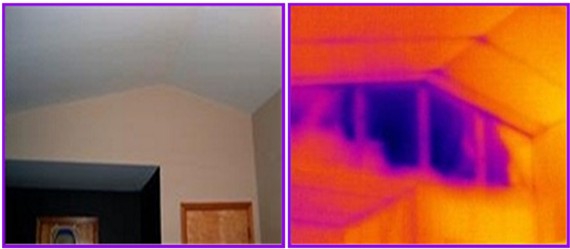 You see a wall that appears fine, but infrared detects Termite activity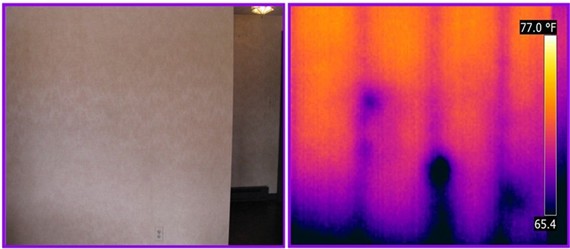 It's impossible to inspect radiant heating coils without my infrared camera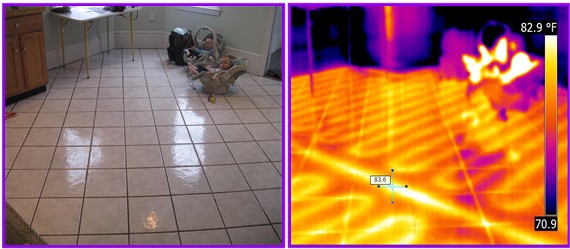 Visually...this commercial roof looks fine, but infrared detects a roof leak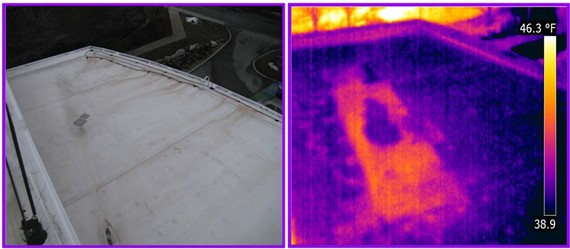 This siding looks great, until I detect major moisture intrusion with infrared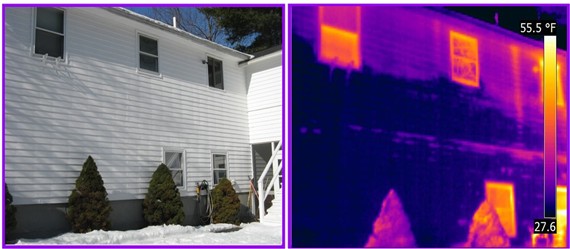 Visually...this corner looks fine, but thermal imaging detects an active leak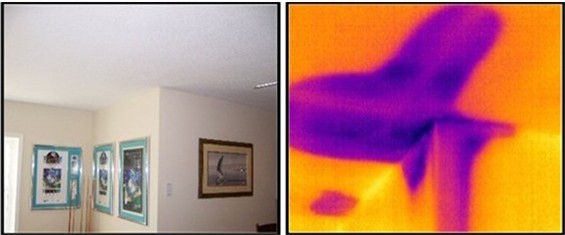 Can you see anything wrong, visually? Infrared detects a leak under jacuzzi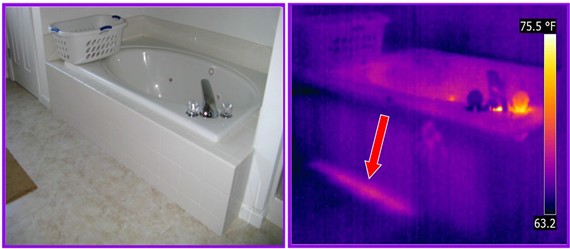 This attic access looks fine, but infrared reveals inadequate insulation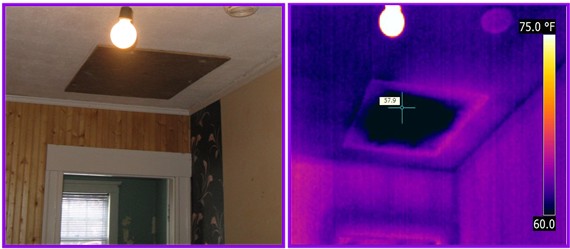 Look great visually, but thermally, I detect inadequate insulation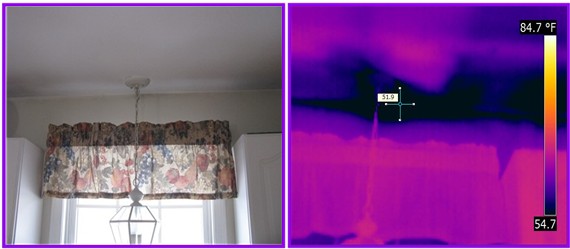 Exterior wall appears to fine, but infrared detects efficiency issues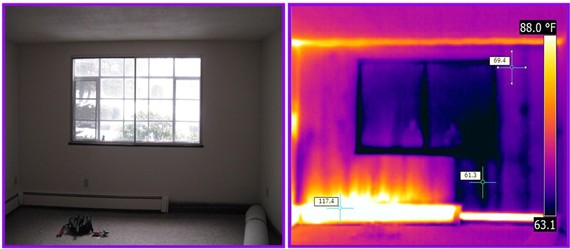 A re-hab inspection appears fine until my infrared camera detects improperly installed insulation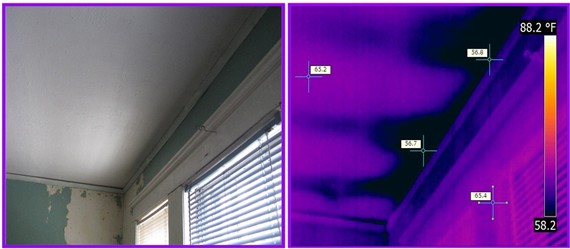 ---
Here's what my clients say about me... (Press F5 on your keyboard for additional testimonials)
David Valley (Massachusetts Home Inspections) performed an infrared thermal imaging of my home and his service was outstanding. Mr. Valley was able to quickly identify hidden areas in the walls of my 85 year old home that were a source of heat loss. I found that his service was fairly priced and far exceeded anything that the local power company provided with regard to home energy auditing. I highly recommend his thermal imaging service.
HB Hansen
---